Hart Events
We Love to Show Off!
Mineral, Fossil, Gem & Jewelry Shows in Denver, New Jersey, & Salt Lake City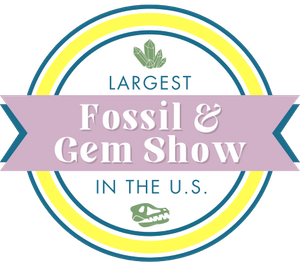 Welcome to Hart Events, where we bring the wonders of Earth's treasures to life through our extraordinary mineral, fossil, gem, and jewelry shows. As the premier host of these trade show displays across Denver, New Jersey, and Salt Lake City, we invite you to embark on a captivating journey of discovery and science exploration! Step into our world, where dealers from around the globe showcase their exquisite finds, igniting your imagination and connecting you with our planet's rich natural history. Join us at our next trade show nearest you, and be captivated by the magic that lies within the Earth's embrace!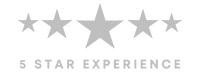 About Hart Events and Our World-Class Trade Shows
At Hart Events, our passion for fossils, minerals, gems, and jewelry fuels our commitment to creating world-class trade shows that exceed expectations throughout the U.S. Since our humble beginnings in 2009, we've dedicated ourselves to revolutionizing the exhibition show industry, providing vendors with unrivaled opportunities for success and attendees with awe-inspiring experiences. From our flagship Denver Show, which has grown into Denver's largest show, to our widely known NJ Show, we have proven our commitment to excellence knows no bounds.
Our trade shows are carefully designed and planned far in advance to cater to the needs of both exhibitors and attendees. For our dealers, we go the extra mile to create an environment that maximizes their opportunities for success. Attendees, on the other hand, can expect a captivating experience from the moment they step through the doors. Our shows create a rare opportunity to explore a world of wonders, discover unique pieces, and meet passionate experts in the field!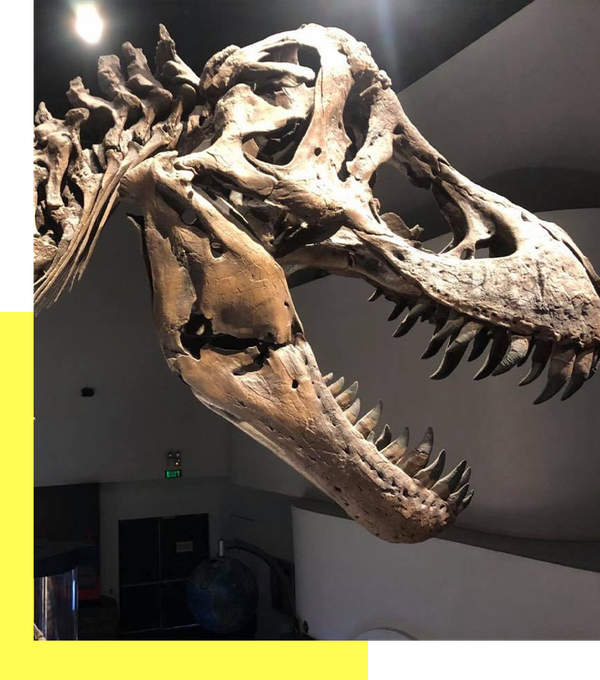 Thrilling Exhibition Shows in Denver, New Jersey, and Salt Lake City
Experience the epitome of the mineral, fossil, gem, and jewelry world at our thrilling exhibition and trade shows in Denver, New Jersey, and Salt Lake City. At these one-of-a-kind events, we showcase the best rocks, crystals, and more that the industry has to offer. In Denver, our flagship show has emerged as the largest of its kind in the city, delighting visitors with a vast array of stunning minerals, fossils, gems, and jewelry. Our NJ Show, the largest show east of the Mississippi River, is a testament to our commitment to bring the beauty of Earth's treasures to all corners of the United States. Salt Lake City holds its own share of excitement with our exhibition show that promises to leave attendees in awe, including an impressive variety of rare and unique specimens.
Our trade shows offer far more than just a shopping experience. They provide a platform for education, exploration, and connection. Engage with dealers who are passionate about their collections, connect with fellow enthusiasts, and build relationships within a community that shares your appreciation for the Earth's treasures.
What You'll Find Among Our Trade Show Displays
Exhibition and trade shows by Hart Events provide a treasure trove of fascinating and unique products for attendees and customers alike. As you explore our extensive collection, you'll find an array of fine mineral specimens, incredible fossils, and exquisite gemstones. Our trade shows also showcase alluring cabochons, rare meteorite fragments, handcrafted artisan jewelry, eye-catching artwork, authentic Native American treasures, mystical crystals, and high-quality tools and supplies for those looking to embark on their own earth and science-based adventures.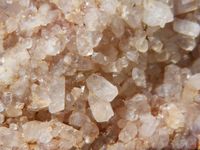 Rare Minerals From Around the World
Take in the breathtaking world of extraordinary minerals sourced from every corner of the globe. Marvel at the vibrant hues, intricate crystal formations, and mesmerizing patterns that make each specimen a true work of art.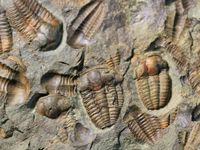 Ancient Fossils From Prehistoric Times
Step back in time and explore the wonders of prehistoric life through our remarkable collection of ancient fossils. Encounter majestic dinosaurs, fierce predators, and mesmerizing marine creatures that thrived millions of years ago. Each fossil tells a fascinating story of Earth's history & offers a glimpse into the lives that once inhabited our planet.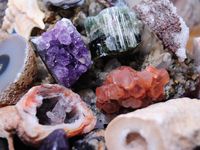 Dazzling Array of Gemstones & Jewelry
Prepare to be captivated by a dazzling array of gemstones and jewelry that will ignite your passion for all things sparkly and exquisite. And if you're in search of that one-of-a-kind piece to adorn yourself, our curated collection of artisan jewelry is sure to enchant your senses!
Experience a Full Day of Family-Friendly Fun!
At Hart Events, we pride ourselves on our exciting exhibition shows that encourage a full day of family-friendly fun. We believe that learning about Earth's treasures should be an entertaining experience for all ages, which is why our shows include everything from hands-on activities to interactive exhibits. Kids and adults alike can immerse themselves in a world of dinosaurs, fossils, and geological wonders! Our goal is to spark curiosity and ignite a passion for the natural world, leaving all our guests with memories that will last a lifetime. Bring the whole family along for a day filled with adventure, education, shopping, and the thrill of discovering something new!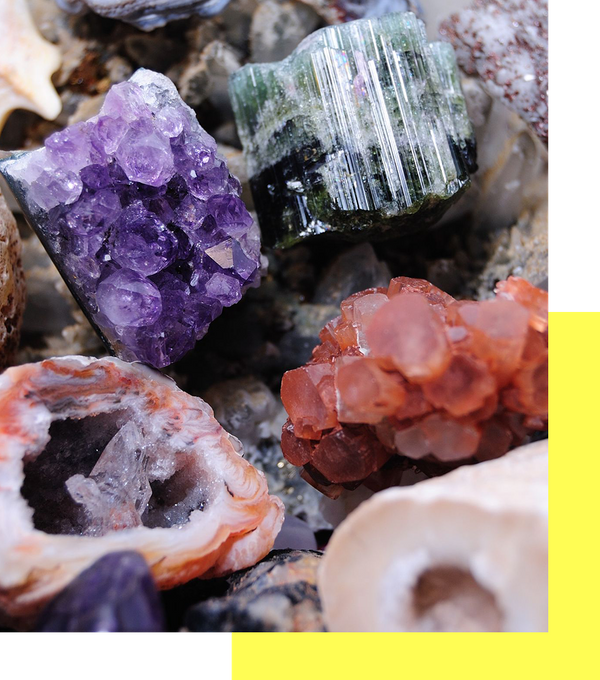 Explore, Learn, and Shop at the Next Exhibition Show by Hart Events
Immerse yourself in a world of beauty, wonder, and endless possibilities at the next exhibition and trade show hosted by Hart Events. With multiple shows in Denver, Salt Lake City, and New Jersey, we boast an extensive collection of mineral specimens, fossils, gemstones, unique lapidary creations, and much more. But it's not just about shopping — it's about the experience! Discover rare dinosaur artifacts, engage with interactive kiosks, and let your inner scientist flourish as you explore science and the earth. Mark your calendars, and join us for an unforgettable exhibition where you can explore, learn, and shop to your heart's content!
Thrilling Exhibition Shows
Thrilling Exhibition Shows in Denver, New Jersey, & Salt Lake City