Salt Lake City Mineral, Fossil, Gem & Jewelry Show
SALT LAKE CITY MINERAL, FOSSIL, GEM & JEWELRY SHOW
February 22nd - 25th, 2024
Mountain America Exposition Center
9575 States St, Sandy UT 84070
Are you ready to unleash your inner explorer and immerse yourself in the fascinating world of natural wonders? You're invited to the Salt Lake City Mineral, Fossil, Gem & Jewelry Show presented by Hart Events! Our trade show is a haven for enthusiasts, collectors, and anyone with a keen interest in the earth sciences. Marvel at our extensive collection of stunning mineral specimens, ancient fossils, brilliant gemstones, and one-of-a-kind lapidary creations!
This event provides individuals and families with a unique opportunity to engage with experts in the field, attend informative workshops, interact with educational kiosks, and gain insights into the earth and science-based industries. Join us at the Salt Lake City Mineral, Fossil, Gem & Jewelry Show, and let your love for these natural wonders ignite!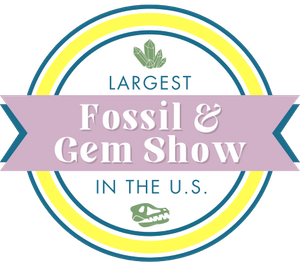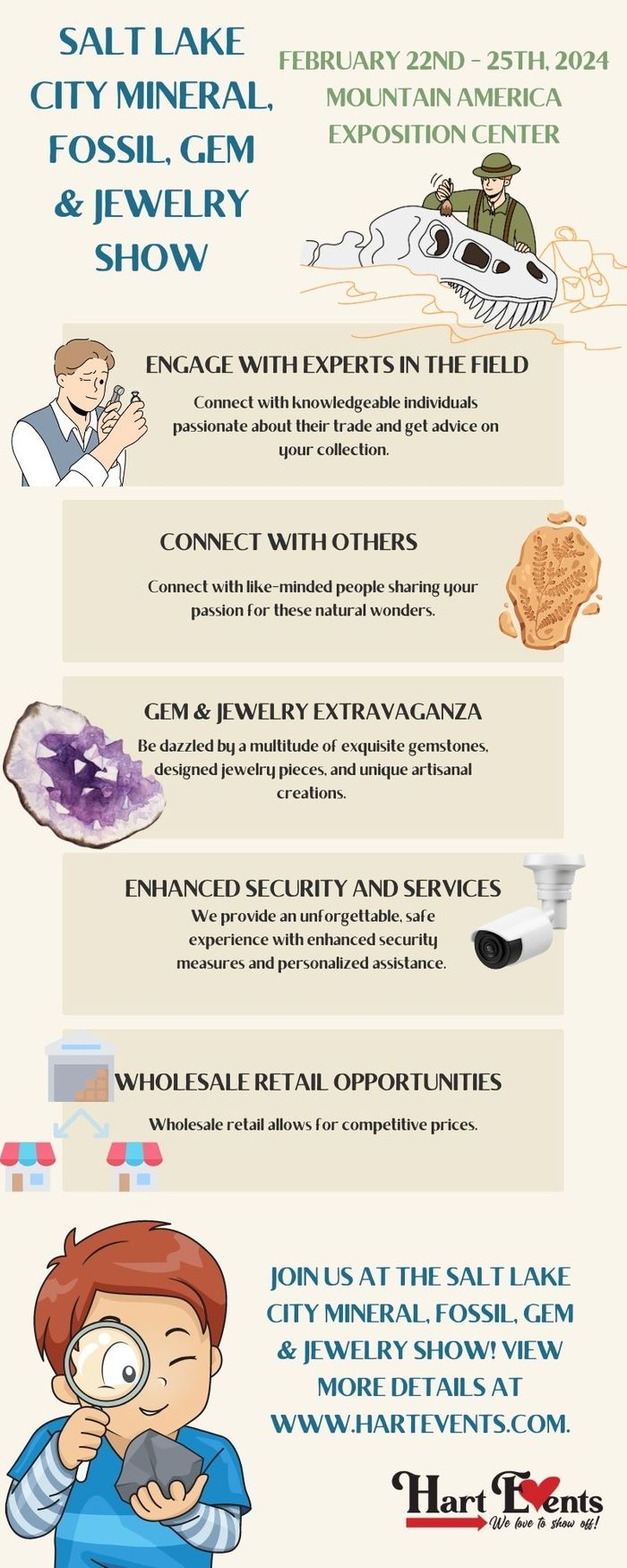 Discover, Explore, & Shop Our Collection of Earth's Natural Treasures
Prepare to be captivated by our vast collection of natural treasures, meticulously curated for your awe and delight. Immerse yourself in the timeless beauty of fine mineral specimens, each one a masterpiece of nature's artistry. Journey through time as you marvel at the intricate details of prehistoric fossils, providing a window into the worlds that existed before us. Delight in the brilliance of exquisite gemstones, from radiant diamonds to vibrant colored gems that evoke a sense of wonder. These exhibitions are complemented by a wide selection of rare meteorites, one-of-a-kind artwork, shimmering gold and silver pieces, and much more. Join us at our next event to discover, explore, and shop from our extraordinary collection of spectacular wonders!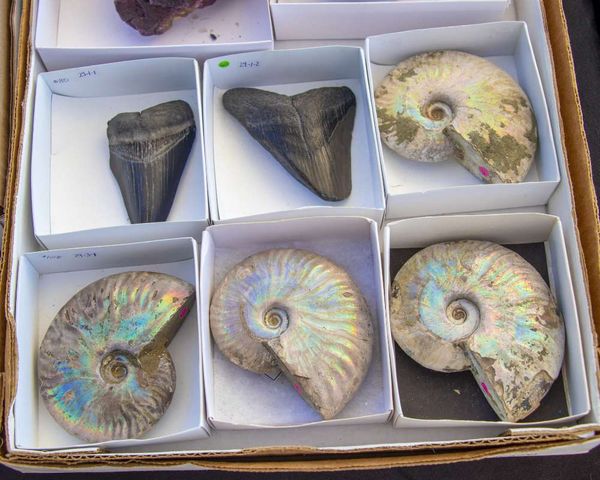 Engage With Experts in the Field
At the Salt Lake City Mineral, Fossil, Gem & Jewelry Show, you'll have the incredible opportunity to engage with experts in the field. These knowledgeable individuals are passionate about their trade and are eager to share their wisdom and expertise with you. Whether you have burning questions, seek insights, or are looking for advice on starting or expanding your collection, these experts will be available to assist you. Their dedication to their craft ensures that attending this show is not only an educational experience but also a chance to learn from the very best.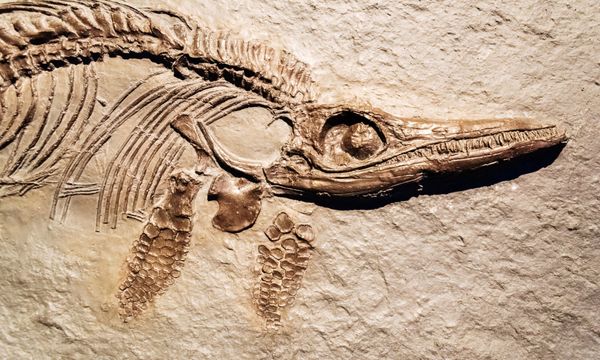 Connecting With Like-Minded Individuals in the Earth Sciences Community
The Salt Lake City Mineral, Fossil, Gem & Jewelry Show is not just a trade show but also a place to connect with like-minded individuals. Surround yourself with fellow enthusiasts who share your passion for these natural wonders. Exchange stories, tips, and experiences as you expand your network within the earth sciences community. Who knows, you might find potential collaborators for future projects or discover a mentor who can guide you on your own journey. The opportunities for connection and growth are endless at this extraordinary event.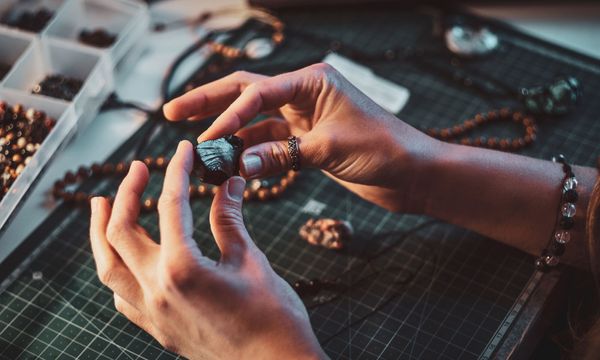 The Fashion Enthusiast's Haven: Gem and Jewelry Extravaganza
For those with a flair for fashion and style, the gem and jewelry component of the Salt Lake City Mineral, Fossil, Gem & Jewelry Show will leave you spellbound. Prepare to be dazzled by a multitude of exquisite gemstones, meticulously designed jewelry pieces, and unique artisanal creations. Whether you're looking to add to your personal collection, find a special gift, or simply appreciate the craftsmanship of these wearable artworks, this show is a haven for gemstone enthusiasts and jewelry lovers alike. Discover the perfect piece to bring out your unique style and make a fashion statement like no other.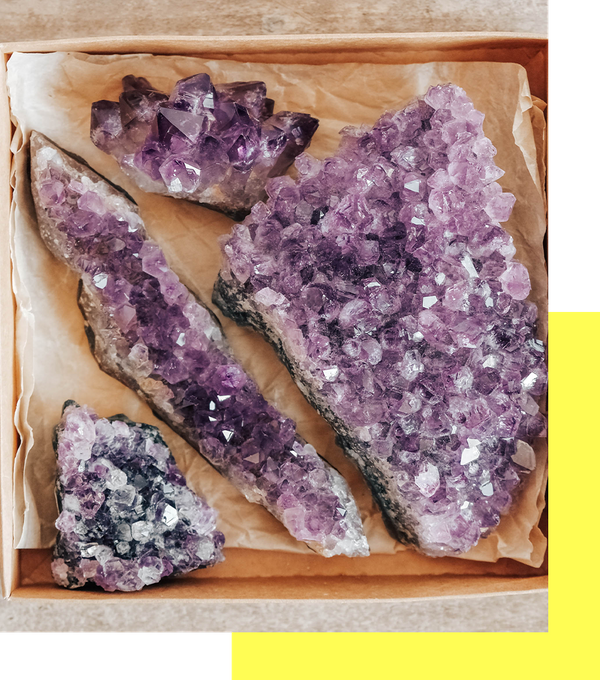 What To Expect From Our Exhibition Shows
When you attend one of our exhibitions and trade shows in Salt Lake City, anticipate an extraordinary experience that combines the wonders of the Earth with the excitement of exploration. We pride ourselves on creating engaging environments where you can explore, learn, and discover science-based industries. But it's not just about the stunning displays; we go the extra mile to ensure your satisfaction.
Our enhanced security measures provide peace of mind, while personalized assistance ensures dealers can focus on showcasing their goods without any hassle. Additionally, we embrace the spirit of wholesale retail, allowing you to find exceptional products at competitive prices. Whether you're a collector, a science enthusiast, a jewelry lover, or simply curious about Earth's wonders, our exhibition promises an unforgettable experience that combines education, exploration, and shopping into one unforgettable day of fun!
Interactive Educational Kiosks: Hands-On Experience with Extraordinary Specimens
Take advantage of the interactive educational kiosks at the Salt Lake City Mineral, Fossil, Gem & Jewelry Show. These kiosks provide a unique hands-on experience, allowing you to engage with various minerals, fossils, and gemstones. Touch, observe, and handle these extraordinary specimens as you expand your knowledge and appreciate the intricate beauty of the Earth's natural resources. Dive deeper into the wonders of our planet and develop a greater appreciation for its mesmerizing treasures.
4 Reasons To Attend Our Salt Lake City Show
Not sure if our Salt Lake City Mineral, Fossil, Gem & Jewelry Show is right for you? Here are just a few reasons why you should attend:
Unparalleled Collection of Treasures:
We boast an unparalleled collection of Earth's natural treasures. Whether you're a collector, enthusiast, or simply appreciate the beauty of the natural world, our show is a must-visit destination.
Educational and Interactive Experiences:
We believe in creating an immersive and educational experience for attendees of all ages. Engage with experts in the field, attend informative presentations, and discover the fascinating science-based exhibits!
Wholesale Retail Opportunities:
Our focus on wholesale retail means that you can find exceptional products at competitive prices, whether you're a vendor looking to stock your inventory or a savvy shopper searching for unique pieces.
Memorable and Enriching Experience:
Beyond the shopping and education, our Salt Lake City show promises a truly memorable experience. From its vibrant atmosphere to the friendly community of fellow enthusiasts and experts, it's an opportunity to connect with individuals who share your passion.
Attend the Salt Lake City Mineral, Fossil, Gem & Jewelry Show
Excitement is building for the Salt Lake City Mineral, Fossil, Gem & Jewelry Show. Don't miss your chance to be part of this extraordinary event. Save the date—February 22nd to 25th, 2024—and mark your calendar for a breathtaking experience. Explore the wonders of the Earth, learn from industry experts, discover hidden treasures, and ignite your passion for mineralogy, paleontology, gemology, and artisanal jewelry. The Salt Lake City Mineral, Fossil, Gem & Jewelry Show awaits, ready to transport you to a world of natural beauty and inspiration.