New Jersey Fossil, Mineral, Gem & Jewelry Show
New Jersey Fossil, Mineral, Gem & Jewelry Show
May 15-19, 2024
NJ Convention & Exposition Center
97 Sunfield Avenue, Edison, NJ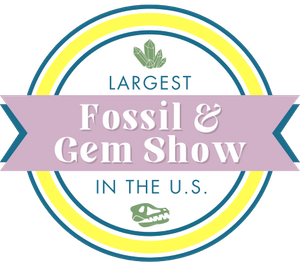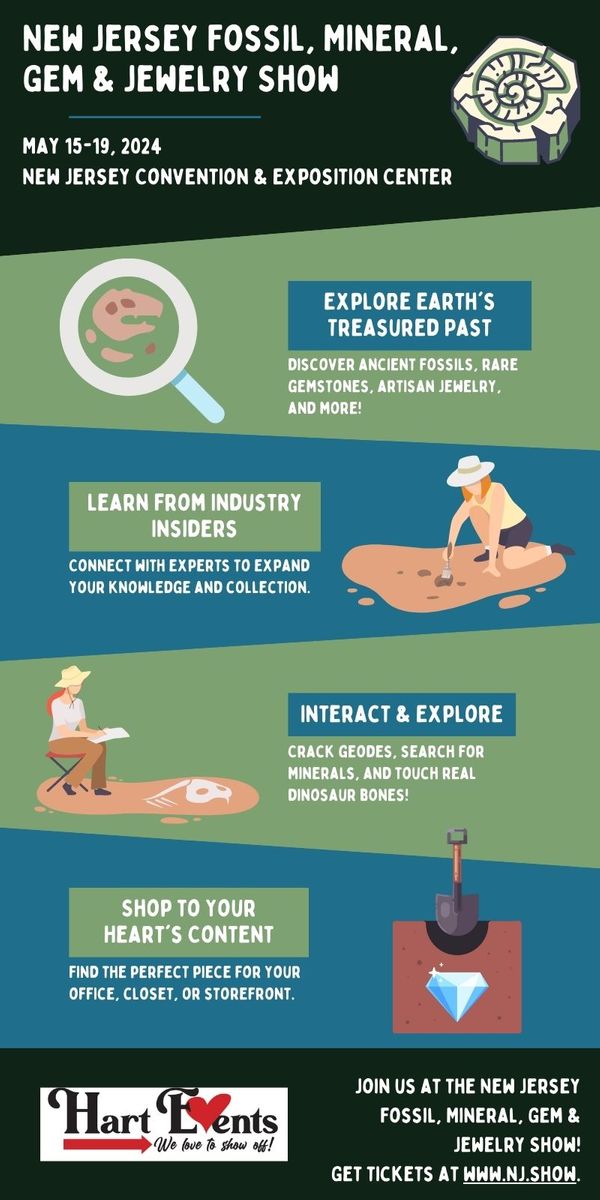 Get ready for an epic journey to find Earth's natural treasures at the New Jersey Fossil, Mineral, Gem & Jewelry Show! Presented by Hart Events, this event is a treasure trove for anyone passionate about earth sciences. Whether you're a collector, an enthusiast, or just looking for a unique and exciting experience, this is the place to be. So buckle up and prepare to embark on a one-of-a-kind adventure!
Taking place at the NJ Convention & Exposition Center from May 15 to May 19, 2024, the New Jersey Fossil, Mineral, Gem & Jewelry Show is an incredible opportunity for individuals, families, and business owners alike. From exciting exhibits to museum displays to artisan showcases, there's truly something for everyone to enjoy and benefit from.
And to make things even more enticing, weekday tickets start at just $15 while family passes start at $30 — plus they feature unlimited re-entry for qualifying days! You won't find a better value at any other show in New Jersey, so we encourage you to book your tickets in advance and join us for this once-in-a-lifetime experience!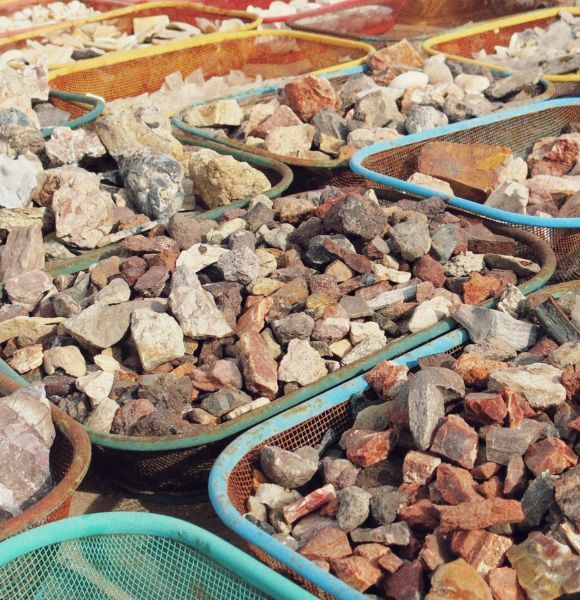 Take a Step Back in Time
At the New Jersey Fossil, Mineral, Gem & Jewelry Show, you'll have the chance to travel through the ages and explore the timeless wonders that our planet has to offer. Immerse yourself in a fascinating world of prehistoric creatures and marvel at the incredible fossils on display. From ancient dinosaur bones to beautifully preserved ammonites, this event is a paradise for anyone fascinated by the Earth's history. You can also find rare meteorities, priceless gemstones, petrified wood, and more, all of which would make for stunning display pieces in your home, office, or storefront.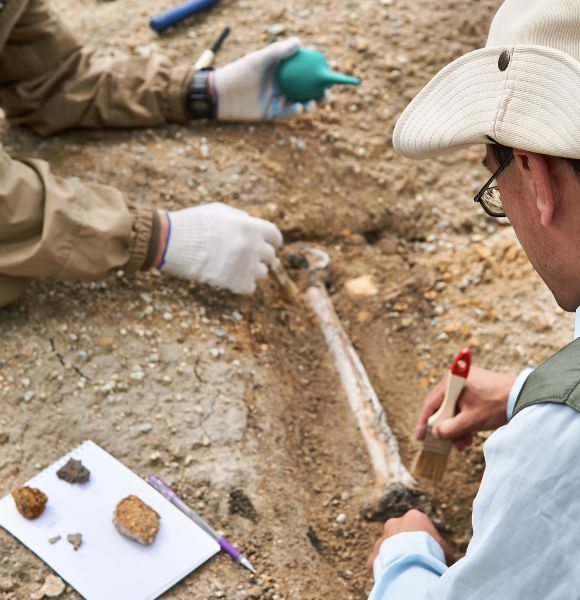 Meet Industry Insiders & Experts
One of the highlights of our rock and mineral show in New Jersey is the opportunity to meet industry insiders and professionals from all over the world. From renowned paleontologists to expert gemologists, you'll have the chance to learn from the best in the field. Be prepared to be amazed as they share their knowledge and passion, answering all your burning questions. Whether you're a brand-new beginner or an experienced collector, you'll undoubtedly walk away with a newfound appreciation for these fascinating subjects and artifacts.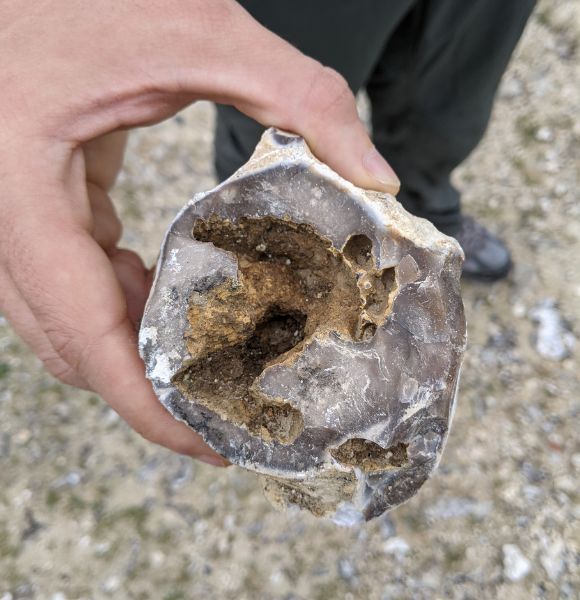 Engage in Interactive Experiences
As one of our favorite shows we host, the New Jersey Fossil, Mineral, Gem & Jewelry Show goes beyond just displays and exhibits. Get hands-on and experience the thrill of paleontology and geology with interactive activities and workshops. Crack open dazzling geodes, try your hand at sluicing for gemstones, or even touch real dinosaur bones. This is an event where you and your children can truly immerse yourselves and participate firsthand in the exciting world of fossils, minerals, gems, and jewelry!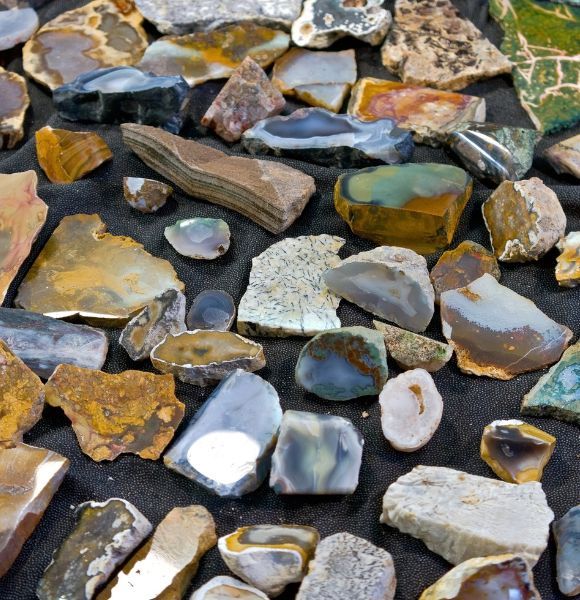 Shop Until You Drop
If you're looking to expand your collection or find that perfect accent for your outfit, then this gem and jewelry show is a dream come true. With a wide range of vendors from all over the world, you'll have access to an incredible selection of Earth's most precious treasures. From rare gemstone specimens to artisanal jewelry pieces, there's sure to be something for even the most discerning shoppers. Whether you're a serious collector or just love sparkling gemstones, prepare to indulge in some serious retail therapy at our New Jersey show.
We also offer a separate "Wholesale Only" section for intrepid entrepreneurs and savvy business owners. More information can be found here, but you can anticipate an impressive selection of ancient fossils, dazzling minerals, brilliant gemstones, and more. We make it easy to find the best lapidary products in New Jersey, so you can fill your inventory and enrich your customers' experience!
Join Us for This Can't-Miss Event!
Mark your calendars because the New Jersey Fossil, Mineral, Gem & Jewelry Show is an event you don't want to miss. From the breathtaking displays to the educational experiences, this show has it all. Whether you're a die-hard fossil enthusiast, a gemstone lover, or simply curious about the Earth's hidden treasures, Hart Events' latest show will leave you amazed and inspired. So grab your friends, bring your curious minds, and get ready for an unforgettable adventure into the world of fossils, minerals, gems, and jewelry!